Whitney Pier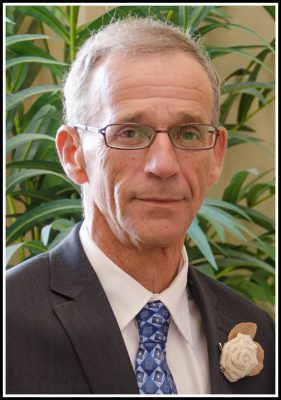 Sadly, we announce the sudden passing of William 'Allister' Rudderham. Allister died in his sleep on Sunday, July 14, 2019. We take comfort in knowing that his final days were spent amongst family and friends where memories were made that will be forever cherished.
Allister was born in Sydney on July 12, 1956 to the late Lewis and Anne (Dixon) Rudderham.
Allister is survived by his best friend and spouse, Valerie Evely; children, Stephanie (Derek) Theede, Katherine (Parker) MacDonald, Krista (Jamie) Mills and James (Ally Parsons) Rudderham; Valerie's son, David White; siblings, Margie Collins, Doreen King, Rhoda (Pius) MacDonald, Gary (Winnie) Rudderham, Lana Cormier, Jim (Kathy) Rudderham, Carol (Gary) Richardson, Holly (Rick) Mombourquette and Richard Rudderham; the Mombourquette and Evely families as well as many nieces and nephews and very close friends.
Besides his parents, Allister was predeceased by his first wife and mother of his children, Debbie (Mombourquette) Rudderham as well as his sister, Karen Putt.
Being a grandfather was a very important job to Allister and the kids called him Gamper. Ella and Luke Mills, Kash MacDonald and Veronica and Randy White always brought out the best in Al.
Having raised four children, he laid a solid foundation for hard work, respect and responsibility and while nobody is ever prepared to lose their father, they will all be okay and will be forever thankful for the opportunities they were afforded as a result of everything that he did for them both as children and adults.
A bricklayer and carpenter by trade, Allister built and renovated beautiful homes including many for his own family, however also spent many years working on different industrial construction projects. In his young years, Allister enjoyed playing soccer and later took to the spectator line watching his own children and grandchildren play soccer and many other sports. If you ever wanted to know something about anything that was in a book or about our history, Al was your guy, or encyclopedia.
Valerie and Al's relationship was very special and his children greatly appreciated the love, support and unity that they brought to the family.
Visitation and memorial service to celebrate the life of Allister Rudderham will be held at Pier Community Funeral Home, 1092 Victoria Rd. (entrance on Church Street), Whitney Pier on Saturday, July 20, 2019. A gathering of family and friends will take place from 12 noon to 2 p.m. with the memorial service to follow at 2 p.m. in the All Faith Chapel with Rev. Brenda Drake officiating.
Please join the family for a reception at the Cedars Club, 30 MacKenzie Street, following the service.
Private family interment will take place at a later date.
In lieu of flowers, if you would like to make a donation in Al's name, please consider donating to the Whitney Pier Youth Club.
Funeral arrangements are entrusted to the care and direction of Pier Community Funeral Home.

Online Condolences
Val: so sorry to hear about the loss of your loved one. So sad.
From:  Kathleen LeBlanc
It saddens me to hear of The death of a dear childhood friend. We had many fun days in our youth and enjoyed the friendships we had around Broadway in Whitney Pier. My sincere condolences to Valerie and family. My thoughts are with you at this time.
From:  Bob MacLennan