Whitney Pier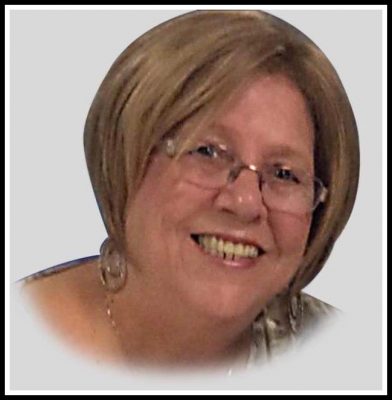 Deborah Ann MacNeil, age 64, of Whitney Pier passed away peacefully surrounded by her family on Wednesday, July 31, 2019, at the Cape Breton Regional Hospital Palliative Care Unit 4E, Sydney.
Debbie was born on October 9, 1954, to the late William 'Billy' and Gertrude 'Gertie' Bennett.
During her 44 years of marriage to Frank MacNeil, together they raised two daughters, Shannon (Russell) MacKinnon and Lisa (Matthew) Jobb. Debbie loved her three grandchildren, Rylee and Brennan MacKinnon and Vivian Jobb, dearly.
Debbie is survived by her husband; children; grandchildren; sisters, Julianna (late Mark) Marcoux and Frances (Doug) Moulton; brothers, Wayne (Phyllis) Bennett and Raymond (Beverly) Bennett; as well as many nieces, nephews and in-laws.
Debbie is predeceased by her mother, Gertie and father, Billy. She is also predeceased by her sisters, Gertrude 'Sis' (Frank) Adey and Freda (Bill) Cooke; brothers, Nelson and Leo (Juliann Tynski) Bennett; nieces, Lora (Julie) Marcoux and Darlene (Freda) Howell, Sharon (Frances) Moulton and brothers-in law, Mark (Julie) Marcoux and Gordon (Freda) MacDonald.
Debbie's presence will be missed by all who knew her. She brightened up every room that she graced and every life she encountered. Debbie was one of those rare individuals who, upon meeting her, made you feel like you knew her forever; so easy to talk to, always making others feel comfortable and special. It was impossible to not have fun or be happy around her. Debbie was a joy giver and brought love and laughter everywhere she went. Debbie was an incredibly loyal wife and she loved her husband and the life they created together. She was an amazing mother to her two daughters and mother-figure to many. She was the best grandmother and incredible sister, daughter and best friend to all who knew her. Although she is no longer physically here, her fingerprints remain all over our hearts and the beautiful legacy she left will be passed down for generations.
Until we meet again, Mom. We love you more than words could ever express. Thank you for all your love and sacrifices and thank you for being you. Xx
The family would like to thank our friends and family, the team of doctors, nurses, VON and Palliative Care volunteers who cared for Mom during this difficult time.
Memorial Service for the late Deborah A. MacNeil will be held on Sunday, August 4, 2019 at 2 p.m. in Holy Redeemer Church, Whitney Pier, with Fr. Paul Murphy officiating.
Following the service, a reception will be held at the Pier Community Funeral Home.
Private family interment will take place at a later date.
In lieu of flowers, donations in memory of Debbie can be made to the Hospice Palliative Care Society of Cape Breton County.
Funeral arrangements are entrusted to the care and direction of Pier Community Funeral Home.

Online Condolences
Our sincere condolences and prayers to you Frank and Family,Debbie was a sweet and very Friendly lady ,so sad…God Bless Roberta/Sean O'Leary
From:  Roberta O'Leary
My heart breaks for you all Debbie was a wonderful mom grandmother wife sister hugs to you all let her live on in your hearts xoxo. Sorry I'm away will be thinking of you all
From:  Diana and Melvin keough
We are so sorry for your loss; she will never be far away because she will always be in your heart.
From:  Rodger and Arlene Mac Kenzie
So sorry to hear of Debbie's passing. I knew her from Don Bosco school, had such a great time at the pier rink with school skating. Thinking of her family at this most difficult time
From:  Helen Boutilier
So sorry to hear of Debbie's passing. Our thoughts are with Frank and her entire family at this time.
From:  Bob and Norma MacVay
Words cannot express how deeply sorry I am for your loss Lisa and family. I know how much your mother meant to you. She will be forever in your heart. Xox
From:  Kattie Misener
Frank and Family
My sincere sympathy is with you all at this time of sorrow. I knew Debbie to be a kind and friendly person. My prayers and thoughts are with you at this sad time
From:  Fred MacAulay
Sincere sympathy, I haven't t seen Debbie for many years but I knew that smile in the cape Breton post. She was wonderful to my aunt jiggy MacIsaac at care field manor. So sorry for your loss Dianne colford Macaskill
From:  Dianne MacAskill