Howie Centre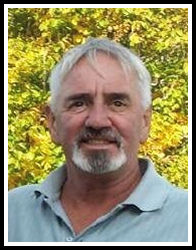 It is with great sadness that we, the family announce the sudden passing of Malcolm Alex MacLeod, age 61, on Monday, July 1, 2019 at the Cape Breton Regional Hospital.
Born in Sydney, Malcolm Alex was the son of Ramsey (Ann) MacLeod, Marion Bridge and Marjorie 'Diddy' MacLeod, Halifax.
Besides his parents, Malcom is survived by his wife, Linda, their son, Brad (Danielle) and their daughter, Kelli. He is also survived by two grandsons, Hunter and Tucker MacLeod. Malcolm will be remembered by his family, Belva (Jim) Hawkins, Halifax, Raymond, Sydney, Beverly (Mark Martin) MacLeod, Quebec and his father-in-law, Gordon 'Bud' Chiasson, Coxheath.
Malcolm grew up in Framboise running the roads and lobster fishing, he started his career as a tractor trailer instructor and finished his career as a heavy lift crane operator. He travelled the country working on major projects.
Malcolm enjoyed spending his time at the family bungalow in Boisdale, lighting enormous bonfires and telling stories. He also spent his time in the garage, boating and driving his Harley.
Donations in memory of Malcolm may be made to the NS SPCA Cape Breton Chapter.
Visitation and memorial service to celebrate the life of Malcom MacLeod will be held at Pier Community Funeral Home, 1092 Victoria Rd. (entrance on Church Street), Whitney Pier on Saturday, July 6, 2019. A gathering of family and friends will take place from 11 a.m. to 12 noon with the memorial service to follow at 12 noon in the All Faith Chapel with Fr. Paul Murphy officiating. Light refreshments will be served in the reception area following the service. Private family interment will take place at a later date.
Funeral arrangements are entrusted to the care and direction of Pier Community Funeral Home.

Online Condolences
Linda & family, Diddy, Belva, Raymond and Bev – My deepest condolences to you all. I can't believe he is gone. We are thinking of you all.
Love, Rick and Susan (MacDonal
d) Charbonneau
From:  Rick & Susan Charbonneau
Sympathy to the MacLeod family.
Sympathy to you all, prayers for comfort and strength are with you at this time and in the days ahead.
From:  Donald MacQueen
My sincerest condolences to Kelli MacLeod and family.
May your dad rest in peace
From:  Muhammed Abudulai
Very sad to hear of Malcolm Alec's passing. Did not know him well as a kid as I was gone from Framboise then. Met him belatedly at my brother Allen's place a few years ago and had a good talk then! … special hello to Raymond! … chin up! ….
From:  Domhnall (Donald) Strachan
So very sad to hear of Malcie's passing. I played pick-up hockey with Malcie at the college on Mondays and Thursday's . We shared many laughs and stories. He was always the life of the dressing room. He will be missed. Deepest sympathies to all his family.
From:  Clarence Currie
Linda and family,
So sorry to learn of Malcolm's sudden passing. It is such a shock to your family, however you will have lots of memories.
I am away and unable to attend, but know that you will be in my thoughts and in my prayers.
From:  Jeannie MacNeill, Islandview
We were so sorry to hear of Malcolm Alex's death. We send sincere condolences to all of his family..
From:  Faye and Alex Mac Intyre
Linda and family- I was so saddened to hear the news of your loss. My thoughts and prayers are with you all at this time. Estelle (MacKinnon) Reynolds.
From:  Estelle Reynolds
Just wanted to say how shocked and saddened we were to hear of Malchy's death and how,  in my mind, he was a larger than life individual. Lots of great memories and deep, deep belly laughs came from conversations with Malchy. We wish you strength and support.
From:  Tom and Carol Murphy
To all the families, thinking of you at this time. Things change in life but what you have is yours forever. Be strong and the fond memories will help. Rest well my friend…
From:  Roger Muggah