Hillside Mira / Sydney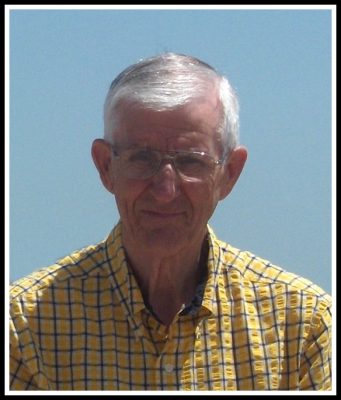 As of Tuesday, July 30, 2019 Archie, after living a full and happy life has moved to another dimension. No cell phones, no T.V., no aches or pains – Wonderful!
Born in 1928, Archie was the son of the late Peter and Mary Kerr of Gray's Hollow.
Besides his parents, Archie was predeceased by his first wife, Jean MacDonald Kerr, siblings Effie Hussey, Joe Kerr, Evelyn Courtney and stepson Earl Dillon.
Archie is survived by his wife, Anne Lee (Pace) Kerr, sons John and Peter, step-children, Marjorie MacQueen (Wes), Lynette Dillon (Earl), Linda MacIver (David), Ralph Dillon, LeeAnne White (Lawrence), Leonard MacNeil and Elsa MacNeil, as well as many grand and great grandchildren and a special granddaughter, Lydia Kerr.
There will be no visitation. Memorial service to celebrate the life of Archie Angus Kerr will be held at Pier Community Funeral Home, 1092 Victoria Rd. (entrance on Church Street), Whitney Pier on Friday, August 2, 2019 at 11 a.m. in the All Faith Chapel with Rev. Thomas Whent officiating. All are welcome!
Interment will take place at Asby Bay at a later date.
Funeral arrangements are entrusted to the care and direction of Pier Community Funeral Home.

Online Condolences
Ralph, Pater & Family,
We were saddened to read of Archie's passing. Our thoughts are with you at this difficult time.
From:  Chuck & Pat Drohan
Very saddened to hear of the loss of my Uncle Archie. Couldn't have asked for a more loving and caring Uncle. I will miss him terribly! He always had time to chat whenever I called him. I will miss our talks! I send out my condolences to Anne Lee, John and Peter and to all the other relatives. I will always cherish the DVD I have of an interview Uncle Archie did not too long ago. What a memory he had and the stories he could tell. He will be missed by all!!!! Love you, Uncle Archie
From:  Brenda Kerr
Sending my sincere condolences to each and every member of the Kerr family…Archie was the absolute best boss anyone could ask for…so many memories of my time working at Mr.Paint with the best. Barb MacNeil
From:  Barb MacNeil
So very sorry to hear of Archie's passing. He was a sweet man!
From:  Raylene & Rod Belyea (Clifford)
Please accept our sincere condolences on Archie,s passing….we just seen him on the boardwalk last week. Our thoughts are with you all as you deal with your loss. God Bless . Roddie and Judy
From:  Rod Munroe
I am so sorry to hear of Archie's passing. He was such a kind and caring man. He will be missed by all who knew him.
From:  Mary M. Morrison
I am so very sorry to hear of Archie's passing. My brother, Brian thought a lot of him. Condolences to family and friends..
From:  Lynn Hussey
Archie was a wonderful neighbour, and a kind and thoughtful human being. We had many interesting conversations over the years we knew him and discussed every subject under the sun. He had an inquisitive and open mind. Condolences to Anne Lee, Peter, John and Lydia and all who will miss him.
From:  Beverly & Allister MacGillivray