Sydney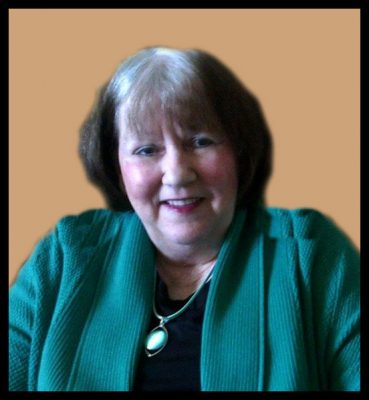 Sandra MacNeil-Cotie died Sunday, May 12, 2019 at the Cape Breton Regional Hospital, Sydney.
Born on January 7, 1955 in Black Brook, Southside Boularderie, Sandra was the daughter of the late John James and Genevieve (MacDonald) MacNeil.
Sandra, also known as Sandy and Sam, was very proud of her Barra MacNeil heritage and loved to spend time researching her family history. She treasured her cousins no matter how distant and often called each one to keep in touch and strengthen the bond she felt. Sandra graduated from Sydney Academy and the Cape Breton Business College. She worked for some time at Maple Leaf Restaurant and later was Administrative Assistant at Holiday Inn and Keddy's Motor Inn, retiring early due to health conditions.
Sandra is survived by her three sisters, Aletha MacIsaac (John), Mary Waye (Colin) and Ann, who was her caregiver and supporter for many years. She treasured her nephew, Glen MacIsaac (Tracey) and his children, Ella and Lillah; niece, Krista Bly (Declan) and their children, Kieran and Emma; nephews, Wesley Waye (Sera), Jeffrey Waye and his son, Ryan, Jesse Waye (Cortney) and their children, Eilidh and Isaac, and John Waye (Rebecca); as well as her fur buddies, Rory and Toby.
Besides her parents, Sandra was predeceased by her paternal and maternal grandparents, Alexander and Annie (MacNeil) MacNeil and Donald John and Mary Eveline (Walsh) MacDonald.
Visitation for the late Sandra MacNeil-Cotie will be held on Thursday, May 16, 2019 at the Pier Community Funeral Home, 1092 Victoria Rd. (entrance on Church Street), Whitney Pier from 6-9 p.m.
Sandra suffered through ill health and is now at rest. Memorial service to celebrate the life of Sandra will be on Friday, May 17, 2019, at the funeral home in the All Faith Chapel at 11 a.m. with Fr. Paul Murphy officiating. Following the service, a light luncheon will be held in the funeral home reception area.
Interment will take place in Resurrection Cemetery, Sydney Forks.
Donations in memory of Sandra may be made to the An Cala Palliative Care Unit, Cape Breton Regional Hospital or charity of one's choice.
Funeral arrangements are entrusted to the care and direction of Pier Community Funeral Home.

Online Condolences
Sad to hear of Sandra's passing. enjoyed seeing her and Mary and Ann At my Aunt Agnes' wake in Sydney Mines a couple of years ago. Hope to see you again sometime. May God hold and keep you at this time of loss and always.
From:  Don Muise and family