Catalone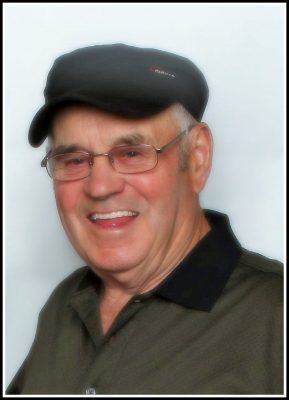 We, the family regret to announce that Bernard 'Buddy' MacDonald, age 88 passed away on Tuesday, May 28, 2019 at the Cape Breton Regional Hospital, Sydney.
Buddy grew up at Gabarus Lake and was the son of the late Tena MacDonald.
Buddy is survived by his wife, Leona Hall; children, Gordon, Scott, Bruce (Melanie), Iris (Mike) Neilson, Colleen, Alana, Bruce (Nicole) Hall, Lorna Minihan and his 16 grandchildren.
A celebration of Buddy's life will be held on Sunday, June 2, 2019 at 4:30 p.m. at MacMillan Memorial United Church, Catalone.
We will always remember the glint in your eye, how much you would make us laugh and your ability to fix anything.
Funeral arrangements are entrusted to the care and direction of Pier Community Funeral Home.

Online Condolences
Leona, and Family sorry to hear of Buddys passing. Thinking of you at this difficult time.
From:  Norma Jean MacMillan
Sad news. All my best to the family. Buddy was a strong presence for many of us growing up in Mira Gut, much respect. Buddy, grab your travel bag and head across the pasture, Al will be waiting for you to visit.
From:  Wayne MacKenzie and Family
We are so sorry to hear about Buddy's passing. I remember him as a kind man who made everyone feel special. Phone calls from "down East" always included how proud he was of his children. I've heard many stories over the years about Buddy from my mother, Margaret MacDonald (Sharpe), and I am so happy to have spent time getting to know Buddy when I was younger during our visits to the Lake in the summer. He will be remembered. Fondly, Margaret and Neil Sharpe, Kim, Tom, and Cory
From:  Kim Mako
I was so sorry to learn of Buddy's passing. I have a lovely letter from him that I will always cherish. He was so proud of all of his family. You are all so lucky to have had such a kind man in your lives, I am sorry for your loss. I will remember him fondly.
From:  Joanne MacPherson