North Sydney/Whitney Pier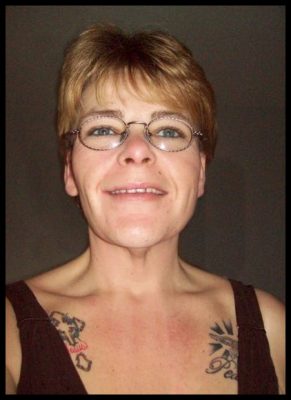 It is with deep sadness that we, the family, regret to announce the passing of Nicole Colson, age 47, on Thursday, May 23, 2019 at the Cape Breton Regional Hospital, Sydney.
Born on August 12, 1971, in Sydney, Nicole was the daughter of David and the late Evelyn (Cluett) Keeping.
Nicole lived life to the fullest. She had a heart of gold and willing to go without, so others could have. She loved her dogs and would often be seen walking them in the neighborhood. Over the years, Nicole's work ethics was second to none starting at a young age for she worked around the fishing industry, then Tim Hortons and lastly with ICT, where she met and kept many friends.  She was a member of St. Alban's, the Royal Canadian Legion and Salvation Army. Nicole will be missed by all who knew her.
Nicole is survived by her partner, David Stanovie and her fur babies, Dakota and Kole; father David Keeping; sisters, Gloria (Derrick) Burke, Edwina MacSween, Shirley Bernice Miles and Jody (Philip) MacDonald; brothers, Cecil Barter, Bernie Barter (Tracy Livington) and David Keeping (Annie Abbott); numerous aunts and uncles, nieces and nephews; special niece, Amanda MacDonald, nephew, DJ Burke and grandson, Braydon Stanovie, Ont., whom she thought as her own.
Besides her mother, Nicole was predeceased by her twin boys; maternal grandparents, Chattie and Cecil Cluett; paternal grandparents, William and Lucy Keeping; sister, Darlene George and uncle, Clyde Keeping.
Visitation for the late Nicole Colson will be on Monday, May 27, 2019, from 2-5 p.m. at the Pier Community Funeral Home, Whitney Pier.
Memorial service to celebrate Nicole's life will be held on Tuesday, May 28, 2019, at 1 p.m. at the Pier Community Funeral Home, All Faith Chapel with Rev. Brenda Drake officiating. Interment will take place in Forest Haven Memorial Gardens, Sydney.
Donations in memory of Nicole may be made to support the family through the Gift of Love.
Funeral arrangements are entrusted to the care and direction of Pier Community Funeral Home.

Online Condolences
L