Sydney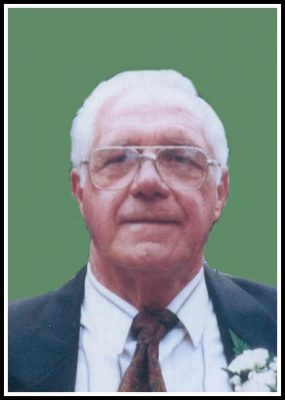 It is with the heaviest of hearts that we announce the passing of Charles Joseph Miller, age 85, on April 24, 2019 at the Cape Breton Regional Hospital, Sydney, with his loving family at his side.
Born in Sydney, Charles was the son of the late William and Alice (Schwartz) Miller.
Charles is survived by his loving wife of 67 years, Vera (Cameron) Miller; children, Vera Urquhart, Barbara (Buddy Collet) Chiasson, Douglas (Lorna), William, Linda (Kelly) Donavan, Stephen (Deborah) and Karen (Richard) Middleton; 18 grandchildren; 27 great grandchildren; one great-great grandchild; half-sister, Vanava; as well as his nieces and nephews.
Besides his parents, Charles was predeceased by his siblings, William Miller and Shirley MacAthur and his great-grandson, Emmett Miller.
Charles worked in construction as a carpenter and was a member of carpenters' union local 1588. He spent time hunting, fishing, camping and loved sharing the outdoors with family and friends. He was known for his story telling ability, his no-nonsense approach to life and his love of family.
The family would like to thank the staff at the Cape Breton Regional Hospital, especially the dialysis, cancer treatment and palliative care units for the care they gave Charles in his time of need.
Visitation and memorial service to celebrate the life of Charles Miller will be held at Pier Community Funeral Home, All Faith Chapel, 1092 Victoria Rd. (entrance on Church Street) on Tuesday, April 30, 2019. A gathering of family and friends will take place from 5:30 – 7:30 p.m. with service to follow at 8 p.m. with Archdeacon Brenda Drake officiating. Light refreshments will be served in the reception area following the service. Private family interment will take place in Forest Haven Memorial Gardens at a later date.
Donations in memory of Charles can be made to the Cape Breton Cancer Care Centre or the An Cala Palliative Care Unit at the Cape Breton Regional Hospital.
Funeral arrangements are entrusted to the care and direction of Pier Community Funeral Home.

         Online Condolences
Our thoughts are with you, as Grampy's life is remembered and celebrated. Wishing we could be there.
From: Karen Chiasson & Amory LaCount