Whitney Pier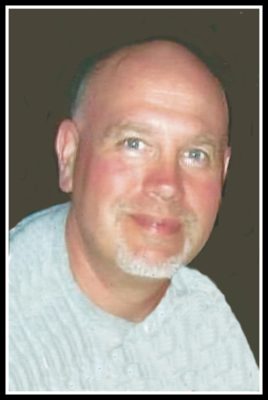 It is with heartfelt sadness that we announce the passing of Glenn Stewart Morris, age 50, on Saturday, March 16, 2019 at the Cape Breton Regional Hospital, Sydney.
Born in Sydney, Glenn was the son of Betty and the late Stewart Morris of Prime Brooke.
Glenn is survived by his loving wife and 'Best Friend', Eileen. He was also the proud father of Nicole and Shaun, whom he adored them both more than words can say. He is also survived by his sister, Joyce (Robert) Coffin and mother in-law, Willena Phalen (Thomas). Glenn also enjoyed the love of many aunts, uncles, sister and brother in-laws, nieces, nephews, and cousins.
Besides his father, Glenn was predeceased by his paternal grandparents, James and Joyce Morris (Reid); maternal grandparents, Russell and Jean (McGowan); special uncle and best buddy, Uncle Russell; as well as Uncle Ewen Morris and Aunt Dianne Oakley. Glenn was also predeceased by many loving aunts, uncles, nieces and cousins.
Glenn was a family man who enjoyed spending time with Eileen, Nicole and Shaun. He enjoyed long walks on the beach, camping, kayaking and anything that made him laugh. Glenn lived to live simply and with his whole heart. He was employed at JR Rahey's for many years and enjoyed the company of his co-workers. Glenn will be forever missed but always remembered for his kind heart and loving ways.
Visitation for the late Glenn Morris will be held on Tuesday, March 19, 2019 from 6-9 p.m. at the Pier Community Funeral Home, 1092 Victoria Rd. (entrance on Church Street), Sydney.
Memorial service to celebrate the life of Glenn will be held in the funeral home on Wednesday, March 20, 2019 at 11 a.m. in the All Faith Chapel. A light lunch will be served in the funeral home reception area following the service.
A private family interment will take place at a later date.
Donations in memory of Glenn may be made to a charity of one's choice.
Funeral arrangements are entrusted to the care and direction of Pier Community Funeral Home.

         Online Condolences
My heartfelt sympathy to you all. Glenn was such a good wonderful man whom I was proud to have as my cousin/friend. Love to you all
From: Laura Anthony
Betty and Family, we offer our deepest sympathy to all of you during this difficult time of loss. We pray that God's love and the support of family and friends will sustain you in the days ahead. Sending love and prayers to each of you.
From: Wilf & Judith (Blakeburn) Moore
Joyce, Robert and family:
We were so sorry to hear about your brother's passing. We hope that the love of family and friends will comfort and strengthen you in the days ahead.
From: Jimmy & Lori MacDonald
I am so sorry to hear of Glen's passing. God bless and keep you through this difficult time. Know that you are in my thoughts and prayers.
From: Bev MacDonald
Eileen and Family my deepest heartfelt condolences to you and your family. Glen was a wonderful person I was so sad to hear of his passing. God Bless you all during the passing of your beloved husband.
From: Mary Borden Hurel
Eileen and family my deepest condolences on Glenn's passing, may God bless his soul…
From: Marlene Miles
Joyce [ Robert } and family
Very sorry to hear of the sad news of your brother's passing, our thoughts and prayers are with you at this time.God bless!
From: Wayne Denisa Fletcher
So sorry for your loss
From: Scott Andrews
Dear Eileen and family so sorry to hear of Glenn's passing.Our thoughts and prayers are with you at this time.
From: John & Marlene McKenzie
Eileen & Family
We were all so very sorry to hear of your husband's passing. Our Deepest Condolences to you all.
From: Your Friends at Pier Medical clinic
Our hearts are broken to hear of Glen's passing. Prayers and thoughts are with all of you at this time.
From: Kevin and Linda Gabriel