Sydney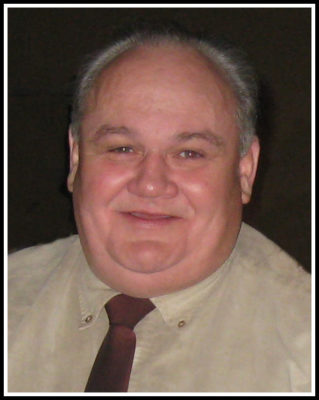 It is with great sadness that we announce the peaceful passing of Gerard 'Junior' MacNeil, age 60, on Sunday, March 10, 2019 at the Cape Breton Regional Hospital, Sydney.
Born in Sydney on September 27, 1958, Gerard was the son of the late Michael John and Mary Sarah MacNeil.
Gerard was employed as a bartender for over 20 years. At the time of his death he was employed as a dispatcher and driver for Dynasty Cabs. He was a long-time member of the Cape Breton Horsemen Association and was a driver and owner of race horses. He was an avid curler and tarbish player. Gerard enjoyed and loved meeting with his many friends.
Gerard is survived by his sisters, Jane (Ted) Mills and Marlene (the late Sheldon Pearson); brothers, Allan (Sadie), Joey (the late Brenda ' Bunny' ), Michael (Lorna), Bernie (Aileen), Reg (Theresa), Leonard (Louise) and Gordie (Michelle); as well as several loving nieces, nephews, grand nieces, grand nephews and his beloved dog, Rascal.
Besides his parents, Gerard was predeceased by his nephew, Gary Mills.
As per Gerard's request, cremation has taken place. Visitation for the late Gerard MacNeil will be held on Friday, March 15, 2019, from 4-7 p.m. in the Pier Community Funeral Home, 1092 Victoria Rd. (entrance on Church Street).
Memorial Mass will be celebrated at 10 a.m. on Saturday, March 16, 2019, in St. Theresa's Church, Sydney with Fr. Dennis Lamey officiating. Following the Mass, a reception will be held in St. Theresa's Hall.
Donations in memory of Gerard may be made to the Cancer Patient Care Fund or the SPCA Cape Breton.
Funeral arrangements are entrusted to the care and direction of Pier Community Funeral Home.
Gerard was such a kind and loving man who shared love in so many ways. He was a great godfather to all his nieces and nephews who often called upon him.
"Rest in Peace Uncle G."

         Online Condolences
God bless you Gerard. We always enjoyed seeing you at the games in Marion Bridge, sometimes at East Bay and Big Pond too.
"May the King and Queen of Heaven
Welcome you into their arms
And offer you a Tarabish hand
The very best by far,
Where you always get a Bella
A winner every time
In thanksgiving for your kindness shared
And your handsome Gerald smile."
May you Rest In Peace and may your siblings and families find comfort in the love, presence and prayers of family and friends. Love & prayers for you all, Ivan & Viola Doncaster, East Bay.
From: Ivan & Viola Doncaster
Gerard was sweetness and light. I am so sorry he left us too soon.
From: Rose Gillis
Junior and I met when we were 5, and knew each other since then, many many great memories, he would do anything for anybody, he did for me, one nice memory I have happened just before Christmas 1988, my daughter was sick and in hospital so asked Gerard to be Santa and visit her to cheer her up, of course he did, but he didn't stop there, he visited all the sick children in the old City Hospital that night too, giving out candy canes and treats, but that was Junior. Rest In Peace my friend rest easy..,
From: Neil MacNeil
Marlene and Family,
My deepest Condolence to all of Gerard's Family. He was a fun guy, always a great laugh when he was around. He will be greatly missed by all. Xo
From: Colette Gillis
Gerard was always our "taxi driver" from wherever when we are home..
RIP Gerard
Condolences to the family.
From: Evelyn (Currie) Ferguson..Orangeville,Ont.
So sorry for your loss, Gerard was an awesome fellow. May Gerard Rest In Peace.
From: Mike and Debbie Snow
So sorry to hear the passing of a good friend . May you RIP Junior fly high my friend .
From: Barry Long
To The MacNeil Family Sorry To Hear Of Your Loss You Are In Our Thoughts and Prayers .
From: Dave MacKeigan And Debbie MacIvor.
To the MacNeil family
We are so sorry to learn of Gerard's passing. He was a great Ashby guy who was kind to everyone.
Thinking of you during this sad time.
From: Dan and Donna MacRury
I am so sorry for your loss. May God's Word, the Bible, prayer and your precious memories help to comfort you during this difficult time.  (Revelation 21:3-5; Psalms 34:18, 19.)
From: Nicole
We were saddened to hear of Gerard's untimely passing. We will always remember him with a smile,a hearty laugh and a joke for everyone. We are sure He will be missed by many, especially his close knit family. Our deepest condolences .
From: Linda Penney and Allan Black
I am deeply saddened by the loss of such a wonderful person. I am sending Condolences to the family from the MacQueen girls. We had so many wonderful times growing up in Ashby, knowing your family was a real blessing, one we will never forget. Hugs to all, wish we could be there in person, however, we are there in spirit! We are very sorry for your loss, he will always be remembered by those that loved and knew him so well.!
From: Judy, Lynda and Donna, the MacQueen girls
We were sorry to hear of Gerard's passing. He was a kind and gentle man. Our thoughts and prayers are with his family at this sad time.
From: Greg & Shirley DiPersio
Sincere condolences on the loss of your family member ;Gerard" our prayers and thoughts are with you during this sorrowful time in your lives
From: George & Marilyn Peters; Vaughn & Loretta Hatmaker