Sydney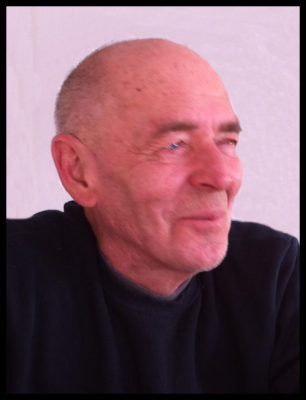 It is with great sadness that we announce the passing of Dennis Richard 'Rick' Costello, age 67, on Friday, March 15, 2019, at the Cape Breton Regional Hospital, Sydney.
Born in Sydney, Rick was the son of the late Cyril and Madilyn (Hickey) Costello.
At the age of 16, Rick met the love of his life, Darlene Rankin. They were married for 46 years. Rick had great love and pride for his son, Josh and granddaughter, Bree Johnston.
Rick is survived by his wife, Darlene; son, Josh; granddaughter, Bree; siblings, Barry (Starla) Costello, Sydney River, Debbie (Don) Kyte, Dartmouth, David (Helen) Costello, Coxheath, Diane (Tiree) MacGregor, Halifax, Celeste (Stuart) MacPherson, Dartmouth, and Colleen (Bobby) Dunn, Sydney River; as well as many loving nieces and nephews.
Besides his parents, Rick was predeceased by his brother, Roger.
Rick was a master carpenter, who learned his trade from his father. In work and in life, Rick believed that if something was worth doing it was worth doing well. He was a quiet man of deep conviction and determination. Rick's work ethic was matched only by his skill and precision. His quick wit and shy smile will be missed by all his family and friends.
A special thank you to medical staff, family and friends for their love and support throughout the past year and especially to Donna, Celeste and Bernie.
Visitation for the late Rick Costello will be held on Friday, March 22, 2019 from 2-4 and 7-9 p.m. at the Pier Community Funeral Home, 1092 Victoria Rd. (entrance on church street), Sydney.
A Memorial Service to celebrate Rick's life will be held in the funeral home, All Faith Chapel at 1 p.m. on Saturday, March 23, 2019 with Fr. Paul Murphy officiating. A light luncheon will be held in the funeral home reception area following the service. Private family interment will take place at a later date.
Donations in Rick's memory may be made to the Hospice Palliative Care Society of Cape Breton County.
Funeral arrangements are entrusted to the care and direction of the Pier Community Funeral Home.

         Online Condolences
Dear Colleen and family
Please accept our sincere condolences on the passing of your brother.
Thinking of you and your family during this sad and difficult time.
Dan and Donna
From: Dan and Donna MacRury
To the Costello family…sorry for your loss and am saddened by Rick's passing…Although we lost touch over the years it can never diminish a friendship filled with learning laughter and respect…He was always there for me whenever help was needed and being a tradesman myself was impressed and inspired by his skill and attention to detail…the times and laughter we had together are firmly etched in my memories…we can take comfort in those memories in remembering a generous and giving spirit…Peace/Love
From: Roy Butler
Our prayers are with Rick's family and our condolences. A gentleman and friend.
From: David and Lois MacIntyre.
Very sad to hear of Rick's passing … haven't seen him in quite a few years but I have many happy boyhood memories of his warm smile and gentle nature. Condolences to Barry and all Rick's family.
From: Mike (Mick) Raoul
Darlene and Family,
I am so sorry to read of Rick's passing, he will be greatly missed. Sending my sincere condolences to you and your family.
From: Carolyn Lusk, (Hygienist at Downtown Dental)
You are in our thoughts and prayers Darlene….Terry and Donnie
From: Terry MacDonald
Dear Darlene and family
There are no words that I can say at this time to ease your sorrow and pain on losing Rick. I am truly and sincerely sorry , he was a very special man with a big heart and a great friend. I feel very fortunate to have been able to spend time with him while he was in the hospital in Halifax., we had a few laughs,odd tear and shared so many fond memories of years gone by.( the staff would ask are you his sister and he would grin, that way only he could , and say, kissing cousins ) He loved you all dearly,and you were first and foremost in his heart ,always concerned on how you were coping. Please except my sincere condolences, much love to all .
From: Shirley Williams
To Darlene and family, Sincere condolences on the passing of Rick.
From: Ann Marie Mac Donald and Jamie Mac Leod