Sydney / Toronto, ON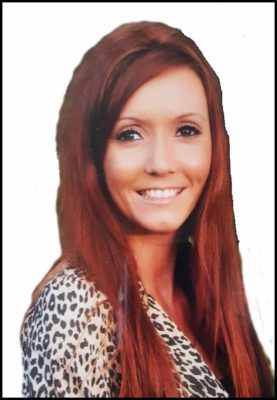 It is with broken hearts that we announce the passing of our beautiful daughter, Liann Rhonda MacNeil on Monday, December 24, 2018, at home in Toronto, ON.
Born on June 26, 1982 in Sydney, Liann was the daughter of Linda (MacNeil) and Ray Doucet, Sydney and Ron (Merriam Byrnes) Carew, Ontario
She was previously employed with Rolling Phones in Sydney and Rogers Telecommunications of Ontario. Liann was the most caring, considerate person to all she knew. She could light up a room with her beautiful smile. Her biggest joys in life were her fur babies which she adored and being close to the ocean.
Besides her parents, Liann is survived by her step brother, Mike Doucet; aunt, Margie McNeil, Sydney; uncle, Dan (Honey), Ontario; aunts, Bernice Carew and Sherry Dixon, Ontario; uncle, Eddy Carew, Alberta; godparents, Gail Dunn and Dan MacNeil; chosen aunts, Tracy Walsh and Sherry Gouthro , Sydney; lifelong friend, Rhonda; good friend, Lawrence; faithful canine, Lucas, as well as many cousins and a large circle of friends from Sydney and Ontario.
Liann was predeceased by her grandparents, Isabel and Dan MacNeil; Viola and Bernie Carew; fur babies, Jessie, Phoenix and Loco.
Memorial service to celebrate the life of Liann Rhonda MacNeil will be held at Pier Community Funeral Home, 1092 Victoria Rd. (entrance on Church Street) on Sunday, January 6, 2019 at 2 p.m. in the All Faith Chapel with Fr. Paul Murphy officiating. Light refreshments will be served in the reception area following the service.
Private family Interment will take place at a later date.
Donations in memory of Liann may be made to the SPCA Cape Breton.
Funeral arrangements are entrusted to the care and direction of Pier Community Funeral Home.

         Online Condolences
My deepest sympathy for your loss. She will be missed greatly.
From: JoAnn Johnston And Children
So sorry to learn of the passing of your precious daughter Liann. I feel so sad for you and offer my condolences. You're in my thoughts and prayers.
Love from, Myrna Marchand
From: Myrna Marchand
My deepest sympathy Goes out to you and your family. You are in my prayers every day.
From: Sally Tortola
Know you are in our prayer as you go through this difficult time .Words can hardly express the loss you are feeling .
From: Charlie J and Peggy Mac Donald
Condolences to Linda and Ray, Honey and Danny, Margie MacNeil and all the Carew and Doucet Families. My heart goes out to you at this sad time. You will be in my prayers.
From: Mary Phillips
My Deepest Sympathy to the Family and Friends …May Her Beautiful Soul Rest In Peace …
From: Wilma MacInnis
Thinking of you. In this time of your deep sorrow God bless in the arms of the Angels
From: Jenny Henick McCarthy
Linda i am sending my heart felt condolences of your daughters passing from your brother Doug and his family here in Glace bay.Although. have only met her once in Toronto with yourself upon a visit you made to meet us .It is still a loss to our family as you were a part of us as well.Your brother Doug.
From:  Doug Mackeigan
My condolences on the loss of your beautiful daughter.
Sending you love and light.
From: Denise Roberts McRae
Ray and Linda, my thoughts and sincere sympathies are with you at this time.
From: Al Crawley
Linda my heart is broken for you on the loss of your beautiful girl . I wish I could help take your pain away . Sending comfort & strength to you & Ray .
From: Heather Hickey
Linda and Ray our deepest condolences on Liann's passing. Our hearts are broken at your loss. We will keep you both in our thoughts and prayers.
Love Denise, Marc and family xoxo
From: Denise Doucet Laurence