Sydney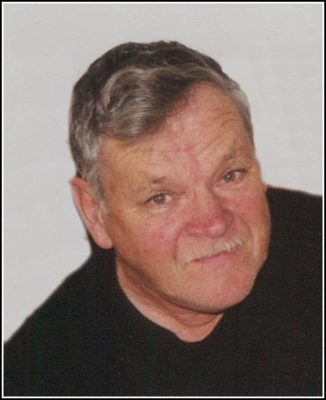 It is with deepest sorrow and love that we regret to announce the sudden passing of our beloved husband, father, grandfather, brother, uncle and friend, Jack Lush at home on Sunday, December 9, 2018.
Born on March 8, 1936 in Sydney, Jack was the son of the late John and Sarah Lush.
As a young man, Jack had a passion for fixing cars. He worked at it tirelessly and was awarded with his Auto Mechanic's License. You could always find Jack in the yard or basement working on a motor or a car. He loved passing his knowledge of cars to anyone interested in learning. He made sure that his three daughters had a working knowledge of cars as well. Jack worked at his trade until his retirement from NSPI in 1996.
The place that meant more to Jack, and the only place that he truly loved to go was his bungalow on the Mira. In the winter months you could find him and the family skating or ice fishing on the river. Once summer came along, Jack would move out to the bungalow and didn't come home until it got too cold. The whole family loved being on the Mira with Jack. It just won't be the same without him.
Jack is survived by his loving wife of 62 years, Joan (Penney) Lush; daughters, Judy (Bo MacNeil) and Emily (Dave Kukurudziak); grandchildren, Paul (Tiffany Peters) MacNeil, Bryson (Emily) MacNeil, Jesse Bennett and Sabina Kukurudziak; great grandsons, Lachlan and Rylan MacNeil; son-in-law, David Carter; sisters, Dolly Penney, May Breen, Pauline (Bud) Somers, Theresa Farrell and Margie Bethune; sisters-in-law, Alice Buchanan, Margie Dunlavy; as well as many nieces and nephews.
Besides his parents, Jack was predeceased by his grandparents; daughter, Linda Lush; sisters, Jerry Stanwick, Kay Bartlette, Sis Oliver and brothers, Percy and Bernie.
Visitation and memorial service to celebrate the life of John 'Jack' Lush will be held at Pier Community Funeral Home, 1092 Victoria Rd. (entrance on Church Street) on Tuesday, December 18, 2018. A gathering of family and friends will take place from 2 – 4 p.m. with the memorial service to follow at 4:30 p.m. in the All Faith Chapel with Fr. Paul Murphy officiating. Light refreshments will be served in the reception area following the service.
Private family Interment will take place at a later date.
Donations in memory of Jack may be made to the Heart & Stroke Foundation.
Funeral arrangements are entrusted to the care and direction of Pier Community Funeral Home.

         Online Condolences
Judy and family, we are so sorry to hear of the passing of your father…..
From: Charlene and Chuck Dornadic
Very sorry to hear about your lost to Joan and family my prayers r with u today.
From: Ivan and Margaret Chiasson