Whitney Pier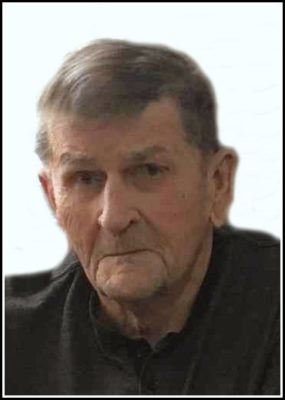 It is with great sadness that I announce the passing of my husband and best friend, John Gardiner on Sunday, December 16, 2018 at the An Cala Palliative Care Unit of the Cape Breton Regional Hospital, Sydney, after a long battle with cancer.
Born in Sydney on November 11, 1938, John was the son of the late Clarence and Theresa (Hayes) Gardiner.
John's passion in life was fly fishing and making his own flies. He will be missed by all who knew him.
John is survived by his loving wife, Thomasina; special God children, Michelle Harris and Tori Clarke; very special first cousin, Dawn (Hayes) Billard; sisters, Josie Hill, Sydney, Theresa Robic, Sydney Mines, Pearl Tanner, Ontario, Rose (John) Jack, Mira; brothers, Mike (Ann), Sydney and Jim, Westmount as well as many nieces and nephews.
Besides his parents, John was predeceased by his brother, Charlie; sisters, Jenny Gardiner, Nora Washbrook, Betty MacNeil, Brigette Ann Gardiner and a brother in infancy.
At John's request there will be no visitation.
Memorial Mass for the late John William Gardiner will be celebrated at Holy Redeemer Church on Friday, December 21, 2018 at 10 a.m. with Fr. Paul Murphy officiating. Following the Mass, a light luncheon will be served in the Pier Community Funeral Home reception area. Interment will take place in New Calvary Cemetery, Whitney Pier, at a later date.
Donations in memory of John, may be made to the Holy Redeemer Building Fund.
Funeral arrangements are entrusted to the care and direction of Pier Community Funeral Home.

         Online Condolences
Thomasina; So sorry to read about your husband's passing in today's paper. Please accept my condolences and know that you'll be in my prayers during these next few difficult days. Take care of yourself. Miss seeing you at the hospital.
From: Gayle Campbell
Thomasina, we were so sad to hear about Jack's passing. And very sorry we weren't able to get to the funeral today. Our deepest condolences on your loss.
From: Mona and Everett Walker