Sydney / Kelowna, BC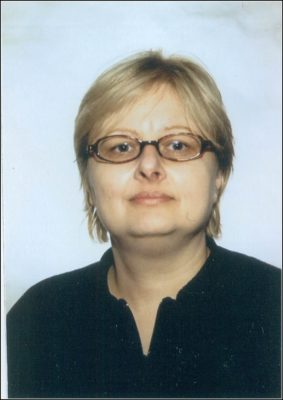 It is with sadness that we announce the passing of Elizabeth Ann Tataryn on Wednesday, October 24, 2018, at home in Kelowna, BC.
Born in Sydney on September 17, 1961 Elizabeth was the daughter of Ann (Romanowicz) and the late Michael Tataryn.
Besides her mother, Elizabeth is survived by her sister, Rachel; brothers, Michael and Paul (Cindy) and nephew, Michael.
Liz graduated from Sydney Academy before moving to Ontario to attend college. She was an avid reader and loved animals. She enjoyed the natural beauty of BC and in her later years took up painting.
Visitation and memorial service to celebrate the life of Elizabeth Ann Tataryn will be held at Pier Community Funeral Home, 1092 Victoria Rd. (entrance on Church Street) on Sunday, January 13, 2019.
A gathering of family and friends will take place from 1-2 p.m. with the memorial service to follow at 2 p.m. in the All Faith Chapel with Fr. Paul Murphy officiating. Light refreshments will be served in the reception area following the service.
Private family Interment in Forest Haven Memorial Gardens will take place at a later date.
Donations in memory of Elizabeth may be made to the SPCA.
Funeral arrangements are entrusted to the care and direction of Pier Community Funeral Home.

Online Condolences
ANN, I AM SO SORRY TO HEAR ABOUT YOUR LOSS, I LOST A SON , TOO , IT'S THE WORSE THING FOR A PARENT, I FEEL YOUR PAIN. WE WERE NEIGHBOR'S , ON HENRY ST FOR YEARS.
GOD BLESS & HELP YOU NOW, IN YOUR TIME OF SORROW.
From: CATHY O'GRADY ( NEE KASH MAGIS)
Dear Mrs. Tataryn and Michael,
Sincere condolences on the passing of your dear daughter and sister. I was privileged to have Elizabeth in my Grade 3 class in 1969-70 (the year after the privilege of having Michael in Grade 5) at Jamieson School. I have very fond memories of both Michael and Elizabeth as very pleasant, excellent students. I can only imagine the deep sorrow of losing a daughter and sister. Keeping you in my thoughts and prayers,
Sincerely,
From: Mona Walker
ANNE MY OLD HENRY ST NEIGHBOUR, I' AM SO SORRY TO HEAR OF YOUR GREAT LOSS, IT'S HEART BREAKING. MY SINCEREST CONDOLENCES TO YOUR FAMILY, SR RACHAEL, FR JOHN, GOD BLESS YOU THROUGH THIS TRAGEDY. CATHERINE O'GRADY ( MAGIS) HAMILTON ONT PHONE 905- 578 3321
From: CATHERINE O'GRADY ( MAGIS)