Sydney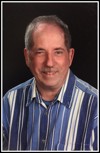 It is with deep sadness that we, the family, announce the passing of William Joseph Hoban on Thursday, October 25, 2018, at the Cape Breton Regional Hospital, Sydney.
Born in Sydney on November 2, 1943, Bill was the son of the late Archibald and Naomi (Keel) Hoban.
Bill played in a gentleman's hockey league, enjoyed leisure skating, the pensioners bowling league and golfing. There was nothing better than taking his love, Joanie out for dinner and a drive anywhere near the ocean to watch the ferries coming and going from Newfoundland.
Bill was a super fan of the Screaming Eagles hockey team, baseball and live entertainment. He played guitar in the band at the United Heritage Church and was retired from the Sydney Steel plant.
Bill leaves to mourn his partner, Joan Morrison; his sister, Mildred Brydson, Ontario and his extended family of nieces and nephews in Ontario, Dartmouth and Newfoundland.
Besides his parents Bill was predeceased by his sister, Jeanette (Vince) Hartley and brother, Howie (Dorothy).
Visitation and funeral service to celebrate the life of William Joseph Hoban will be held at Pier Community Funeral Home, 1092 Victoria Rd. (entrance on Church Street) on Monday, October 29, 2018. A gathering of family and friends will take place from 11 a.m. – 12:30 p.m. with the funeral service to follow at 1 p.m. in the All Faith Chapel with Rev. Rosemary Godin officiating. Light refreshments will be served in the reception area following the service.  Interment will take place in Forest Haven Memorial Gardens, Sydney.
The family want to express appreciation to Dr. Greg Myatt and to Rev. Rosemary Godin for their care of Bill in his time of need.
Donations in memory of Bill Hoban may be made to a charity of one's choice.
Funeral arrangements are entrusted to the care and direction of Pier Community Funeral Home.
                              Online Condolences
R.I.P my friend
From: Chester Borden
Joan & The Hoban Family,so sorry to hear of Billy 's passing.We have fond memories of Billy from our many trips to Sydney.Our thoughts and prayers are with you at this difficult time.RIP, Billy.
From: Ben & Lena Fewer (Newfoundland)