Sydney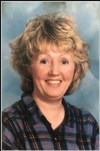 It is with deepest sorrow that we the family announce the peaceful passing of Claire Elizabeth MacLean-Jones, age 71, on Tuesday, June 19, 2018 at the Cape Breton Regional Hospital, Intensive Care Unit, Sydney, with her loving family at her side.
Affectionately known as 'Miss Miller' Claire was a lifelong resident of Whitney Pier. Born on May 30, 1947, Claire was the daughter of the late John and Jean (MacKinnon) MacLean.
Upon graduating from Holy Angels High School, Claire attended St.F.X University where she graduated with a Bachelor of Arts in 1969, Claire then continued her studies at Dalhousie University where she graduated with a Bachelor of Education degree in 1970.
Claire was a dedicated school teacher and spent her entire 34 year career teaching in schools in Whitney Pier; Villa Nova School, Jamieson School and Harbourside Elementary School. During that time Claire was fortunate to teach so many wonderful students. Claire cherished the memories she had with her former teaching colleagues especially the time spent at Jamieson School. Many laughs were shared in the teacher's room with her colleagues Bernadette Hollohan, the late Carmel Williams and many more.
Claire served on the executive of the Cape Breton Local of the NSTU. She was past vice president of public affairs committee and past member of the political action committee.
Claire's family meant everything to her. Claire is survived by her loving husband, David Jones; daughter, Gian (Bobby) MacLean; son, Wayne (Amy) Miller; brother, Jim (Phyllis) MacLean; sister, Beverly Phillips, all of Sydney; brother, Ian (Donna) MacLean, British Columbia and sister-in-law, Laura (Mischa) Zeltner, Amherst.
Claire was the best "Grandma" to Ethan and Calan MacLean and August and Nova Miller. Claire is survived by her nieces and nephews, Jennifer (Mark) Matheson, Kara (Dave) Kim, Shaun (Michelle) MacLean, Shannon (Keith) MacLean-Burton, Jason (Sasha) MacLean, Sally Benson, Scott (Lynda) Phillips and Steven (Lindsay) Phillips; aunt, Rosaire MacKinnon and the Miller and Manning Family.
Claire is also survived by her best friend, Corrine (Fennel) Floyd and special cousin, Andree (Dave) Myers.
Claire was predeceased by her sister, Barbara (Jerry) Mattia and grandparents, Donald John and Elizabeth (MacDonald) MacLean and Archibald and Annabelle (Gillis) MacKinnon. Claire is also predeceased by her In-laws, Melda Delorenzo and Tom and Ethel Miller.
A celebration of Claire's life will be held on Saturday, June 23, 2018 at 10 a.m. in Holy Redeemer Church with Fr. Paul Murphy officiating. Following the service a luncheon will be held in the Pier Community Funeral Home. Interment will take place at Resurrection Cemetery, Sydney Forks.
We can't express how grateful we are for the care Claire (Mom) received in the ICU at the Cape Breton Regional Hospital. Thank you to Dr. Brake, Dr. Wong and Dr. Siva and all the nurses who cared for Claire in the ICU. The care she received allowed us to have a bit more time with Claire (Mom).
Donations in memory of Claire may be made to the Cape Breton Regional Hospital Foundation or the Whitney Pier Youth Club. "If you can be anything, be kind".
Funeral arrangements are entrusted to the care and direction of Pier Community Funeral Home.
Send an online condolence.





Online Condolences

We are truly sorry for your loss. Claire was a wonderful person and was cherished by everyone who knew her. Our heartfelt condolences to all. Love Gerry, Rosa, Taryn & Alexandra
From: Gerry Bynoe
My heart is heavy as I remember crying together in early years,then laughing hysterically together in later years.I pray for strength now for you.David,Gian and Wayne and families.My Mom prayed so hard for Claire .I know she is praying for you all now. Hugs all around Brenda
From: Brenda Tomie
So very sorry for your loss.
From: Anne Marie & Donnie MacAskill
My deepest sympathies to Gian, Wayne, and your families. May your fond memories see you through this difficult time.
From: Lori Macmullin

Gian,Wayne,David,extended Miller & MacLean families.Our deepest condolences.Claire was a great lady.We fondly remember the Miller/Petitpas outings to Ingonish. Love Joe & Sandra Petitpas
From: Joe M. Petitpas
My thoughts and sincere sympathies are with all family members. We will remember Claire's dedication and commitment to the teaching world in Whitney Pier. May her legacy live on for years to come.
From: Albert Crawley

We are very sorry to hear that Claire has passed away. Our heartfelt condolences to David and all the family. May she rest in eternal peace. God bless.
From: Debbi and Jay Duguid
So sorry for your loss, condolences to the family
From: Debbie and Mike Snow
To the MacLean, Miller and Jones families we extend our sincere condolences in your great loss. Claire was a lovely lady and a great teacher.
From: Domenic and Joan Camilli
My heart goes out to you all for your loss. With fond memories I still clearly hear 'Aunt' Claire's sweet and gentle voice from my childhood. She will be greatly missed. Love and blessings!
From: Carla Wetston
I am very sorry to hear of Claire's passing. I regret I am unable to attend the funeral today as I am in Toronto. My thoughts and prayers are with the whole family. My deepest condolences to all of you
From: Clotilda Yakimchuk
Wayne, Gian, David and Family, Please accept my deepest condolences on the passing of Claire. I have such fond memories of her through my life. We had lots of great laughs and she always had good advice. She will be forever in all of our hearts, especially my mom's. Thinking of you all today as you celebrate her life. Thoughts and prayers to you, Sincerely, Lisa Hollohan
From: Lisa Hollohan
Very saddened to hear this. Prayers to the family.
From: Heather Sidney
I am so sorry for your loss. May the words of our loving heavenly Father bring your family comfort and strength during this most difficult time as He promises to bring our loved ones back to life in a perfect world where there will be no more suffering or death (John 5:28-29 & Revelation 21:4).
From: Megan
David, Waynie & Gian & Family. I was so saddened to hear about Clare's passing. She was a wonderful person , especially to my daughter in school & most importantly to my mom across the street. Her thoughtfulness and kindness always glowed from her spirit. RIP Clare.
From: John MacDonald