Sydney, N.S.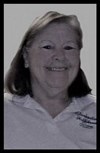 It is with deep sadness that we announce the peaceful passing of Phyllis Marie (Rowe) Clarke, age 70, on Sunday, December 24, 2017 at the Cape Breton Regional Hospital, Sydney, with her loving husband by her side.
Born on May 4, 1947 in Sydney, Phyllis was the daughter of the late Ronald and Ella (Carew) Rowe.
Phyllis grew up in the Pier and always was a "Pier Girl" and proud of it. She attended school at Villanova, Don Bosco and graduated from Holy Redeemer Convent High School, Sydney in 1965. Her dad died when she was 13, Phyllis and her siblings were raised by their mother, Ella and Aunt, Mary.
When she left Cape Breton in the summer of 1968, little did she know what lay ahead. Phyllis was hired at the Bank of Commerce in Hamilton, Ont. as a teller. A fellow employee immediately took a liking to her warm Cape Breton personality and down east good looks. After a short courtship they were married in Dave's hometown of Kingston, Ont. on June 14, 1969. They honeymooned in Sydney, when Dave first met her family. Phyllis loved animals and they had several pets throughout their 48 and a half years of marriage. She is now reunited with her three dogs, Fergy, Briar, Sydney and her cat, Judy.
Phyllis enjoyed bingo with her friends in Westport, Ont., Sydney, N.S., Largo and Sun City Centre, Florida. She will be missed by her card group in Bolingbroke, Ontario and especially the group in Sydney called CLUB. Phyllis and her husband, Dave spent many winters in Florida after they retired. She enjoyed cruising the parks in her golf cart and playing competitive shuffle board in Clearwater. She was Dave's biggest fan when it came to curling, lawn bowling and shuffleboard. When health issues started to be a problem for Phyllis, they replaced Florida with Sydney as their winter home and Bobs Lake, Ont. remained their summer residence. Phyllis loved her home in Westmount and was always excited to return in the fall and reunite with her family as well as her bingo and card buddies.
Phyllis will be greatly missed by husband, Dave; siblings, Ron (June), Mary (Jimmy) Gillis, Bob (Wilma), Allan (Mae), Harold (Bettina), Brian (Kay) and Barry (Joan); many nieces and nephews; many friends in Bobs Lake, Kingston, Sydney and Florida.
Besides her parents, Phyllis was predeceased by her special aunt, Mary Rowe; parent In-laws, Bill and Rita Clarke and brother-in-law, Murray Clarke.
Visitation and memorial service to celebrate the life of Phyllis Marie (Rowe) Clarke will be held in Pier Community Funeral Home, 1092 Victoria Rd. (entrance on Church Street) on Tuesday, January 2, 2018.
A gathering of family and friends will take place from 10-11 a.m. with service to follow at 11 a.m. in the All Faith Chapel with Fr. Paul McGillvray officiating. Light refreshments will be served in the reception area following the service. Private family interment will take place in Forest Haven Memorial Gardens, Sydney, at a later date.
Because of her love for animals, Phyllis will always appreciate you supporting your local SPCA.
Funeral arrangements are entrusted to the care and direction of Pier Community Funeral Home.
Send an online condolence.

     



                              Online Condolences
We're so sorry to hear of Phyliss's passing,enjoyed the time we spent with you both.
From: Carole Sutherland
Allan, Bob & Family, I was saddened to read of Phyllis' passing. My condolences on your loss.. Chuck Drohan
From: Chuck Drohan
So sorry to hear this news. You are in my thoughts and prayers Dave.
From:  Agnes Williamson
We are with you in spirit at this time, David. Know that you are being held up by friends and family. Love and hugs, Barry and Monica Snow
From: Monica Snow
It was with deep shock and sadness that Marlene and I learned of Phylis? passing. She will always be remembered for her sharp wit,hospitality, and ever ready warm smile.
From: Jim and Marlene Robertson
Sincerest sympathy on the loss of Phyllis. Condolences and to Dave: special wishes for comfort now and happier days to come from Mike and his other Ontario lawn bowling friends.
From: Mike Rehner
Our deepest condolences on the loss of your wife. Our prayers are with you Dave, and with your family.
From: Maureen & Fred Butlerand Marlene Robertson
It is with heavy hearts that we learned of the passing of our dear friend and neighbour Phyllis. Many years of great conversation around the fire pit and her warm inviting personality led to many a good laugh and great stories. You will be missed Phyllis but never forgotten. Rest in Peace.
From: Joe & Laura Power
I can't even begin to put into words how I am feeling at this news. You have been like family to us for so long. I will treasure the memories of time with you and Dave always. We are praying for you and our thoughts and prayers are with Dave and your entire family. We love you.
From:  Mike and Emma Mulderig
Deepest condolences to Dave and the Rowe family. May you find comfort knowing Phyllis is at peace.
From: Karla Harris
Very sorry to hear of Phylis passing. Our thoughts and prayers are with you David at this difficult time. Please know your family is here for you.
From: Mary Seath
I am so sorry for your loss, David….please know that your family is thinking of you Love Carol
From: Carol fudge

Our condolences to Alan and Harold and the Rowe family on the loss of your sister. May she rest in peace.
From: Debbi and Jay Duguid
So sorry to hear, Dave. She will be missed. I'll look forward to seeing you in the spring.
From: Ken Pritchard
Our condolences to Dave and Phyllis' family. Stunned by this news. We have a lot of good memories of our time spent with you two in Fairway Village and Sun City, Florida. Love & hugs to you Dave
From: Dian and Paul Johnson
My condolences to the family. I just learned of her passing today through google search. Phyllis was a bright charming wholesome individual full of joy. I grew up in the Pier and you had to know her.She was such a joyful person. We bumped into each other in Kingston in 1986 when I was competing in the Challenge Round of curling, the last chance to get an entry into the Men's Provincials. We defeated Eddy Werenich twice in the same day to win and afterwards Phyllis came up to me to offer her congratulations. After all the years in between she remembered me from the Pier. Such was Phyllis. She will be missed.
From: Richard Grosset