Whitney Pier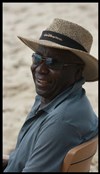 It is with heavy hearts that we announce the peaceful passing of our husband, father, grandfather, brother, uncle, and dear friend, Joseph 'Joe' Worrell, at the age of 76.

Born in Sydney, Joe was the son of the late Helena Allyene and was raised by his God-Parents, Julian and Elfreda Worrell.

Joe is survived by his wife of 53 years, Lucy (MacDonald); three sons, Michael (Sue), Ottawa, Blair (Lucy), Edmonton, John (Paula), Sydney, and five daughters, Sandra (Cyril Hearn), Sydney, Linda (Blair Aucoin), Truro, Rose (Richard MacEwan), Sydney, Laurie (Jason Hutt) Sydney, and Joann (Corey Ash), Sydney. He is also survived by his two sisters, Rose Holland, Toronto, Diana Allyene, Sydney, and a brother, John Worrell, Toronto. Joe will be forever loved and forever missed by his 16 grandchildren and nine great-grandchildren along with many nieces and nephews.

Besides his parents, Joe was predeceased by his brother, Danny Allyene and his sisters, Elfreda MacDonald, Lillian Worrell, Julia Allyene, Gloria Allyene, Shirley Allyene and Marilyn Worrell.

Joe was an avid sportsman who excelled at track and field, and his love for baseball and fastball was second to none. Highlights of Joe's outstanding career included time with the Sydney Steelkings, Glace Bay Alpines, Whitney Pier Aces and the Cape Breton Pepsi's. In 1969, Joe was selected as a member of the first Nova Scotia Canada Games mens fastball team and he was regarded as one of the best sporting talents to be born in Cape Breton. Along with his passion for sports, Joe was extremely community minded, singing with the Inspirational Singers and serving as a member of the Whitney Pier Y's Men's Club. A selfless community leader, his love for the people of Whitney Pier was unparalleled, lending a helping hand whenever and wherever needed, and asking nothing in return. A true gentleman and mentor to many and loved by all.

Visitation for the late Joseph 'Joe' Worrell will be held at the Pier Community Funeral Home, 1092 Victoria Rd. (entrance on Church Street), on Sunday, Aug. 21, 2016 from 2-4 and 7-9 p.m. Funeral service to celebrate the life of Joe will be held on Monday, Aug. 22, 2016 at 11 a.m. in Pier Community Funeral Home, All Faith Chapel with Rev. Rosemary Godin officiating. Following the service, everyone is invited to a reception at Melnick Hall, Whitney Pier. The immediate family will join you at the reception after a private interment at Forest Haven Memorial Gardens, Sydney.

Donations in memory of Joe may be made to the Boys and Girls Club of Cape Breton – Whitney Pier.

The family would like to extend a special thank you to the staff of the Creative Care unit of the Cove Guest Home for treating and caring for our father as if he was their own. We would also like to extend a special thank you to Fabian Rolls for his special friendship and many visits over the years. Our family will take great comfort in the belief that our Dad and husband is once again reunited with his family members and his best friend, Carl 'Campy' Crawford. Knowing that they are once again running the bases and laughing is a comfort to all who knew and loved him dearly.

Funeral Arrangements are entrusted to the care and direction of Pier Community Funeral Home.
Send an online condolence.





Online Condolences

Mr. Worrell was a man like no other in Whitney Pier. I like to make the comparison of Mr. Worrell to Muhammad Ali as the man of the people, for Whitney Pier. RIP my friend… Blessings to the Worrell family.
From: C. Brian Mintus

To John and family. Sorry for your loss, my thoughts are with you. I did not personally know Joe, but he would always offer a friendly wave and smile when I saw him in the Pier. Take care.
From: Joe Prestara Jr.

We have lost a great elder from our community. Thoughts and prayers with the entire family. may God bless you all at such a difficult time.
From: Jason Shannona Jr.

My deepest condolences to Joe Worrell's family. I am truly saddened to lean of the passing of Joe. Growing up in the Pier I was fortunate to have known this kind and pleasant friend. Joe, you are part of the wonderful memories I have of my early life in Whitney Pier. You will not be forgotten.
From: Lorne Gallivan

Sorry for your loss. . Our prayers are with you in this time of sorrow Joe & I collected scrap metal from the dump for spending money and many a times we tied the goats up by the spring. we carved girls out of the wood from the orange crates while school was in session, of course we had a lot of detention.
From: Joan & Glen Hamilton, from Lingan Rd

Dear Lucy and family – we are saddened to hear about Joe's passing. Family is the greatest gift of love that God has given us all. Hug more and hold each other close at this time. You are in our prayers.
From: Tom and Valda Walsh

John and Paula….deepest condolences to you and your family on the passing of your father. Thoughts and prayers are with you all during this trying time.

Please accept my deepest sympathy on your loss of Joe. He was a great guy. Take care and God Bless. Treasure your memories.
Sincerely; Greta Nearing

My condolences to the Worrell Family. Joe was a "great guy". Memories are forever, God Bless.
From: Leroy Ettienne

My sincere condolences to the Worrell Family. May God give you strength and comfort you during this time of sorrow.
From: Eloise (Ettienne) Stoddard

I just wanted you to know Lucy how sad I am with the passing of your husband Joe. He was a great man and I know you will miss him dearly. Hugs Dolly Penney
From: Dolly Penney

Joe was one of a kind—a great teammate and an even better individual. Many great lifetime memories of Joe—we will miss him. My best to his family.
From: Al (Satch) Gibson

Dear Lucy & Family, My deepest condolence regarding the passing of Joe. My heart is very heavy and words truly can not express what Joe meant to my family and I. He was a very humble and gifted man who had great influence on me and countless others, in sports and life. I will forever be indebted to Joe for the sports knowledge that he bestowed upon me, and for the special friendship that we shared. He will be missed but never forgotten. God bless you all at this time and always! Carl Crawford

I send my sincerest condolences to Joe's family and I share your sadness on losing a great family and a dearest friend. Joe and I shared many great memories, growing upon Laurier Street, all of which have not been forgotten. I was lucky to have shared a memorable conversation with Joe, thanks to his sister Rosie, just two days before he passed. We both had a great memorial conversation which I shall never forget which was all about the fun and laughter we shared from back in the day. I will miss him very much but will always have all the memories we shared. May God bless you Joe and may God take you into his loving arms and welcome you into his Kingdom as one of his newest angels.
From: Vernal Tull

To Blair and all of the family, My thoughts and prayers are with all of you at this very sad time. My memories of being at your home were always filled with so much joy and love…your home was where I truly wanted to stay, and that is the blessing that Joe shared. My thoughts and love are with every one you…xoxo
From: Diane MacPherson

Our Deepest sympathies and condolences on your recent loss.I'm sure "Joe and Campy"are having a great reunion .God Bless all.
From: Rev.and Mrs. Gregory (Harry) Andrusyshyn

To Joann & Worrell Family.. I am so very Sorry for your loss of your dad!! My thoughts and prayers are with you and your family during this most difficult time. Wishing I could be there for you in person. If only to be a shoulder for you to lean on. Reflect on all of the wonderful memories you have of your dad and the special love he shared. Your dad and my grandmother had such a special bond, they were more then neighbour's, they were Family! Which inspired our forever friendship.. Take time to reflect and be there for your family.. Again, my most sincere sympathy to you & the family,, Hugs from Michelle/Michael Ethan/Layne Itwaru (Ottawa, ON)

To the Worrell Family.. It is with great sadness, we heard of Joe's recent passing. He was such an impeccable and noble human being, one that we see in each and everyone of you. He will most sincerely be missed in the Whitney Pier community.. Take great comfort knowing his imprint in this world touched so many lives..Sincere sympathy from my family to yours… Brenda/Mike Moody (Dartmouth, NS) Bob/Diane Broome (Moncton, NB) Nancy/Anthony Johnson (Suffolk, VA) Michael Moody (Montreal, PQ)
To The Worrell Family: I am deeply saddened to hear of the passing of my friend, Joe. We shot many games of pool together at Fred Tomie's pool room. He was a very nice guy and will be greatly missed!
From: Gerald Moe
My sincere condolences to the Worrell Family. Joe a true champion. RIP
From: Lionel Ruck
My deepest condolenves to the Worrell and Allyene Families. May the Lord grant you peace and comfort and this difficult time.
From: Raymond Ettienne