71, Sydney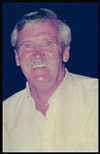 It is with saddened hearts that we announce the passing of Wayne Edward Power on Monday, Aug. 18, 2014, at the Cape Breton Regional Hospital, Sydney, surrounded by his loving family.
Born in New Waterford on Jan. 16, 1943, Wayne was the son of the late William and Amanda (Carew) Power.
Wayne, at an early age, displayed a wonderful singing voice and regaled his family with his rendition of "The Old Lamp Lighter". Later in life, he was known for his comical false teeth percussions.
An ardent fisherman, Wayne especially liked to fish Lake Uist and Monroe Lake near the family bungalow. He owned a speedboat for many years and was frequently seen water skiing with friends and new acquaintances at "The New Bridge" in Lingan Bay. He especially liked motorcycling and took the utmost care with all his vehicles shining them to perfection.
Wayne's major career was as a coal miner in Cape Breton. While the mines were down, he worked in Manitoba and on the Wreck Cove Hydro Electric Development.
After retirement, Wayne became an avid gardener sharing his produce and expertise to all and sundry. He loved going to Sweeney's gym where he met many new friends. Later, he took up skating once again where he promptly fell into the arms of his beloved Peggy. They spent the last years enjoying life to the fullest traveling to many exotic & especially "Warm Venues".
Wayne will be sadly missed by all.
Wayne is survived his loving partner, Peggy Margetti and her daughter, Lindsay (Jonathan McGuigan) Margetti; siblings, Colleen (Chuck) Hawkins, Kingman Arizona, William Power, New Waterford, N.S., Helen (Bill) Newell, Sydney River, N.S., Carole Walker, Kitchener, Ont., Edward (Sharon) Power, New Waterford, N.S., Raymond (Audrey) Stapleton, Ingonish Center, N.S., Brian (Yvette) Power, New Waterford, N.S. and Ann (Brian) Williams, New Waterford, N.S.; sister-in-law, Susan Power, Wilmot, N.S. and many nieces and nephews.
Besides his parents, Wayne is predeceased by his stepmother, Honora (Stapleton) Power and brother, Kenneth Power.
Memorial service for the late Wayne Edward Power will be celebrated at Pier Community Funeral Home, 1092 Victoria Rd. (entrance on Church Street) on Thursday, August 21, 2014, at 11 a.m. with Fr. Paul Murphy officiating. Light refreshments will be served in the reception area following the service. A private family interment will take place at a later date.
In lieu of flowers, donations in memory of Wayne may be made to the Holy Redeemer Building Fund.
Funeral arrangements are entrusted to the care and direction of Pier Community Funeral Home.

Online Condolences
So saddened to hear of the passing of Wayne. Our hearts and prayers go out to all of you.
From: Chippy and Sandy Brown

Peggy, I am so sorry for your loss. I can't imagine what you have been going through or will continue to go through. I know your faith will help as well as the wonderful memories you and Wayne have made. Take care Peggy.
From: Marilyn Quinn

Peggy, I'm so sorry to hear of your sad loss my thoughts and prayers are with you and all the family at this sad time. May you know he is singing in heaven with all the angels and watching over you. Hugs.
From: Liz Milley
My prayers go out to Peggy & their family. I only know Wayne a few years, he always had a smile & kind word. RIP
From: Sylvia Hulford
Our deepest sympathy to Peggy and the entire Power family on the loss of Wayne. Our thoughts and prayers are with you at this time.
From: Gabe And Linda Gazzola