75, Marion Bridge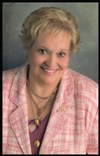 It is with heavy hearts and a feeling of great loss, we the family of Mae Sparkes regret to announce her passing on March 28, 2014, at the Cape Breton Regional Hospital, surrounded by her loving family.
Born in St. John's, Nfld., on Dec 16, 1938, Mae was the oldest child of the late Arthur and Aletha (Dwyer) Farr.
Mae was a resident of MacGillivary Guest home. She was a very kind hearted woman and will be sadly missed by many family and friends.
She was well known across Cape Breton for her psychic ability. Some of her amusing stories have been captured in her biography "A Psychic Journey".
In her earlier years she worked for Major Foods at various high schools.
Mae is survived by her children, Rose (Donnie) Flood, Gordon (Dolly), Melvin (Lynn), Mae (Allison) Campbell and Shirley (Billy) Corbett; grandchildren, John (Melissa), Ryan (Stephanie), Mallory (Geoff), Shantel, Samantha, Branden, April, Chelsea, Cole and Tamara; great-grandchildren, Matthew, Jessica, Brett and Noah; sisters, Betty Guisti, Shirley (Wayne) Moore, Marie Farr and Heather (Glen) Hanna; brother, Gord (Julia) Farr; sisters-in-law, JoAnne (Frank) Adey, Jessie Farr and Cecilia Farr; as well as brothers-in-law, Kenny Redquest, Steve Wells, Woodrow (Sharon) Sparkes, Donald (Nancy) Sparkes, Gerald (Marg) Sparkes, Ernest (Georgette) Sparkes, Melvin Sparkes and John Crane.
Besides her parents, Mae was predeceased by her husband, Gorden; brothers, John, Tom, Roland and George, sisters, Sandra and Christine, brother-in-law, Jerry, Lynn, Carmen, Roy, Garfield and Winston and sisters-in-law, Sandra, Audrey, Mary, Evelyn and Shirley.
Visitation for the late Mae Sparkes will be held at Pier Community Funeral Home, 1092 Victoria Rd., Sydney, today (Saturday, Mar. 29, 2014) from 7-9 p.m. and Sunday, Mar. 30 from 2-4 and 7-9 p.m. Funeral service to celebrate the life of Mae Sparkes will be held on Monday, Mar. 31, at 11 a.m. in The Salvation Army Sydney Community Church, 55 Inglis St., Sydney, with Major Kent Hepditch officiating. Private family interment will take place in Forest Haven Memorial Gardens at a later date.
Donations in memory of Mae may be made to the MacGillivary Guest Home or charity of one's choice.
The family would like to extend a heartfelt thank you to the staff of MacGillivary Guest home, Dr. Carol Critchley, Dr. Paul MacDonald and the staff of 4A at the CBRH for the excellent care of our mom.
Funeral arrangements are entrusted to the care and direction of Pier Community Funeral Home.

Online Condolences
Sorry to hear of your loss.gordie and dolly and children.may god be with you all at this time of your great loss.
From: Jack and Mary Hawco
Gordie and Family, so sorry to hear of your Mon's passing. Our thoughts and prayers are with your family at this time.
From: J.J. Barrington Ltd
Gordie and Family, Please accept our condolences on your mother's passing. From: Chuck & Pat Drohan
We are very saddened by the loss of Mae who was a very vibrant woman with a love for family and life.
From: Sharon and Woody
So sorry for your lost she was a beautiful lady. Our family has you in our thoughts and prayers
From: Bernadette (Dearing) Burke
Condolences to Gordie and Family on the loss of your Mother. I've heard you speak highly of her and am sure the loss is difficult.
From: Avvie Druker
Joe and I are so sorry to hear about Mae's passing. We loved her and have many great memories of times spent with her. I am so happy that I got to see her this past summer. Please know that we are thinking of you all and are sending our love. Love Karen
From: Karen Sullivan
So sorry to hear about your mom's passing.
From: Annie and Winkie
Our condolences go out to Mae's family!She was a great lady!
From: Vivian and Mike Lennon
Our thoughts and prayers are with you at this time
From: Carol and Bill Sidney
Our sincere prayers and thoughts are with mae's family. God bless you all, she will be greatly missed.
From: Annie and Winkie MacNeil and Family
To both the Sparkes families and the Farr families; Accept our sincere condolence on the passing of Mae. She was a family friend of ours and especially, my mother, Annie for many ,many years. We had lots of good times and great memories of her when she would visit our home in New Waterford. May God bless you all at this time and may Mae rest in peace. She'll be missed. Sorry I won't be able to attend the funeral for i had surgery just a few days ago and i'm still not up to getting around much. Our thoughts and prayers will be with you all.
From: Joe & Carol White & Family (New Waterford)
Rose & Donnie, So sorry for your loss. Please know my thoughts and prayers are with you at this difficult time.
From: Patrick McNeil