67, Halifax/Sydney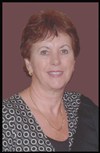 Patricia Ann MacDonald, formerly of Marion Bridge, Cape Breton, passed away at her home in Halifax, surrounded by family, on Jan. 27, 2014, after a courageous battle with leukemia.
Patricia was born on Nov. 19, 1946 in Sydney, N.S. and grew up in Whitney Pier. She attended school in Sydney, graduated from Sydney Academy High School, and started her career at the Bank of Montreal in 1965. After a temporary leave, to raise her young family, Patricia rejoined the bank and served for a total of 25 years, retiring in 2006, as assistant branch manager.
Patricia was most happy enjoying time with her family, especially her grandchildren, and embarking on travel adventures with her loving husband.
Patricia is survived by her husband, Conrad MacDonald; three sons, Bradly MacQuarrie (Annette), Scott MacQuarrie (Raynelle), and Matthew MacQuarrie (Lynne); two stepchildren, Brian MacDonald (Jen) and Lisa MacDonald; grandchildren, Angus MacQuarrie, Owen MacQuarrie, Alexandra MacQuarrie, Xavier MacQuarrie, Autumn MacDonald, Brianna MacDonald and Ella MacDonald; aunts, Alice MacDonald of Grand Mira, N.S. and Annie White of Saint John, N.B.; father, George Dickson and brothers, Bruce Dickson and Anthony Dickson, all of Brantford, Ont.
Patricia was predeceased by her mother, Mary 'Minnie' Murphy; Alistair MacQuarrie, the father of her three sons, and by her sister, Dawn (Dickson) MacWilliam.
Visitation for the late Patricia Ann MacDonald will be held on Friday, Jan. 31, 2014 at the Pier Community Funeral Home, Whitney Pier, 1092 Victoria Rd. (entrance on Church Street), from 6-9 p.m. Funeral mass will be celebrated on Saturday, Feb. 1, 2014, at 11 a.m. at Holy Redeemer Church, Whitney Pier, with Fr. Paul Murphy officiating. A reception following the mass will be held at the Pier Community Funeral Home. Interment will take place in Resurrection Cemetery, Sydney Forks.
In lieu of flowers, donations in memory of Patricia may be made to Holy Redeemer Building Fund or charity of your choice.
The family would like to extend thanks to all friends and family, whose love and support made dark days a little brighter. To the nurses, doctors and staff of Hematology, Palliative Care, VON, the Red Cross and family doctor, Dr. Tarek Khalil, whose care and compassion made living with and treating the illness, a little easier, and who helped make Patricia's wish to spend her final days in her home, with her family, a reality.
Funeral arrangements are entrusted to the care and direction of Pier Community Funeral Home.

Online Condolences

To Conrad, Bradley, Scott, and Matthew and family. I am sorry to hear about your mom. She was one of the first people to welcome me when I immigrated from Ireland in 1972. She was a great and giving person as we were neighbours for a few years. My prayers and thoughts are with you at this time.
God bless; Sally and Don Gracey
Dear Family of Patricia; I was just checking the obituaries and saw that Patrica had passed on. She graduated the same year I did and she and I were on the same page in our Sydney Academy yearbook. I did not really know Patrica, but certainly remember her and her sweet smile and lovely looks.That is a long time ago, but you don't forget those "forever young" people from high school. I wish to express my sympathy to Patricia's husband, sons and family and pray that the Lord may comfort your hearts. With Christian sympathy; Eunice-Hope (MacEwen) Moen, Class of 1965
I was very sorry to hear of Pat's passing.She was such a kind,friendly person.Please accept my heartfelt sympathy.
Sincerely; Jo MacIsaac
My deepest condolences on the death of Patricia. I only knew her through Alpha and I learned she was a very friendly and I had gone to school with her cousins.The family will be in my thoughts and prayers.
From: Marie Muise
Our thoughts and prayers are with all of the family at this difficult time.
From: Danny and Joanne Murphy
Conrad & Family, I was saddened to read of Patricia's passing. I would like to offer my condolences.
From: Chuck Drohan
It was with deep sadness we read of the passing of our friend Patrica. To Bradly, Scott and Mathew, whom we knew well in their early years, we extend our love and sympathy. You will be in our thoughts and prayers. To the remainder of her family, whom we did not know, please accept our condolences as we share in your grief during this difficult time. Love, Sophia and Bob Sowinski, Truro, N.S.